Having internet access is invaluable nowadays, whether you are going on a vacation or traveling for business. Many people like going abroad and having an active holiday, where they will not only experience new cultures but also do something fun. The internet is not only needed to contact the loved ones, but also to share the photos and experiences online. If you are one of the people who would love to get on the next plane and do something fun in another country, here are our top picks for different recreational activities you should try!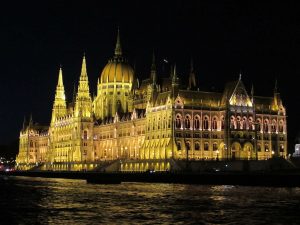 Top backpacking destination in Europe
If you love backpacking, you know it's all about keeping the costs low and having amazing things to see at the same time. For the urban backpackers, exploring different cities is on the top of their lists. That's why no backpacking trip in Europe would be complete without a visit to Budapest. From visiting UNESCO World Heritage Sites, castles and spa baths, to having amazing room service in hotels which are very cheap, this city offers a unique and affordable experience for everyone. And most importantly, internet connection is easily obtainable!
Top cycling place in Europe
Those who love cycling will not be surprised to see Belgium at the best place in this category. It is not only known by the Tour of Flanders, the cycling race that takes place in April, but also by the well-organized cycling routes and city traffic where all cyclists are very welcome. The best time to go would probably be the summer, when you can explore Belgian cities during comfortable weather and enjoy your recreational vacation to the max!
Top campsite in Europe
There are so many beautiful camping sites in Europe, that no matter which country you go to, you are bound to find some amazing places to set your camping house. However, if you are really inclined to have a good internet connection while you are camping, then you can't miss Camping Val d'Or, in a village of Enscherange, in Luxembourg! It's a beautiful countryside camping site where you can rent bikes, walk in nature and have free wifi!
Top fishing destination in Europe
Canary Islands in Spain offer the visitors not only mesmerizing views of the ocean and amazing scenery, but also a one-of-a-kind fishing experience. The deep waters abound with interesting species and plenty of fish, so don't be surprised if you already see some people enjoying the sun and fishing when you go there. This is also an interesting spot for people who love sailing! Get a hold of some wifi transmitters and routers, and you'll be able to enjoy wifi on deck all day, along with your favorite pastimes!
We hope that this list has inspired you to take some action the next time you go abroad and enjoy your favorite activities without the fear of losing access to the internet, no matter where you are!