Eurostar represents a rail service functioning at high speed and it connects the United Kingdom with France, as well as Belgium and Netherlands. Eurostar trains go under the English Channel through a famous Channel Tunnel, and then continue their journey across the continent. It is operated by Eurostar International Limited, SNCF, the national railway of France, and the National Railway Company of Belgium. The idea of its construction was to connect the EU cities and to provide citizens with a train line that will enhance their movement and mobility within these four countries.
The journey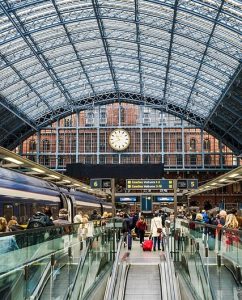 The London station from which this train departs on a journey is St Pancras International, then it stops at Ebbsfleet International and Ashford International in Kent. When it crosses the English Channel and enters France, its stops are Calais-Frethun and Lille-Europe. In Paris, it terminates at Gare du Nord. There are direct services that bring the UK passengers to Disneyland Paris, southern France in summer, and French Alps in winter. The trains which travel to Belgium and Netherlands stop at Brussels-South and Rotterdam Centraal, and then they continue to Amsterdam Centraal.
How it all began
It all started as an idea in 1986 to connect the UK and France which are separated by the sea and the English Channel. The construction of the tunnel connecting these two countries began in 1988, and it was finally finished in 1993. At first, it was constructed for the purposes of shuttle trains carrying cars and lorries, and later the tunnel was adapted for passenger trains and freight train services. Since France already possessed the technology to build high-speed trains as it had been operating its famous TGV service, the trainsets were created there and some of their individual components were constructed in the UK and Belgium. There came an idea to set up a high-speed international railway that would connect the people from these countries.
Classes
Eurostar trains possess different classes for passengers. The first class is divided into two sub-classes – Standard Premier and Business Premier. These two sub-classes provide faster checking-in and meals which are served on the spot, as well as a more comfortable interior of a train carriage. Since there are a lot of business people who commute from one city to the other by Eurostar, there is an option for a business group to charter private carriages instead of individual seats. The cheapest ticket fares are for those passengers who choose a Standard class. These tickets allow two pieces of luggage up to 85 cm long, and a small piece of hand luggage. Also, these tickets are flexible, so you can rearrange your trip without paying any additional fees.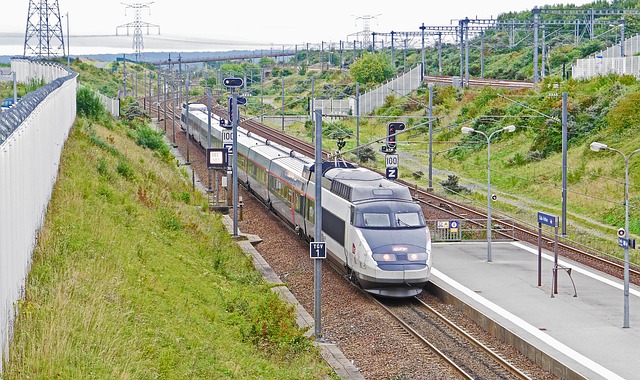 Restrictions
Just like any other transport, Eurostar also has its restrictions. Since the UK is no longer within an EU zone, the passengers traveling from the UK have to go through border control if they want to continue their journey to France, Belgium, and the Netherlands. As far as COVID is concerned, you have to fill in a special form and show it if needed on a train. Moreover, masks are still mandatory on board, even for those passengers who have been fully vaccinated.